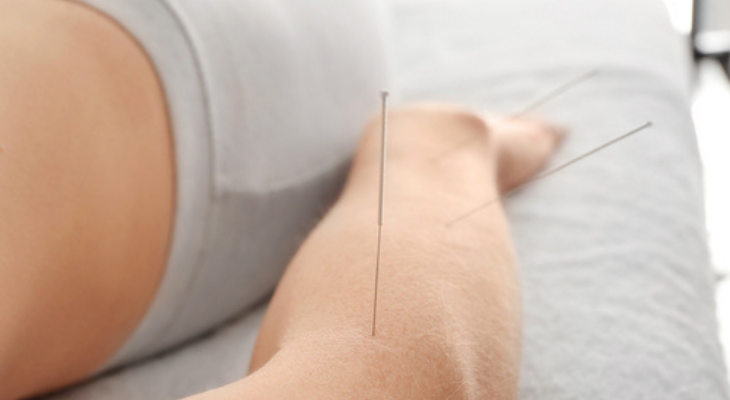 Reduce Nausea and Vomiting With Acupuncture
Do you suffer from nausea and vomiting? Acupuncture may offer a simple way to keep your symptoms under control.
Is Acupuncture a Good Option for You?
It's difficult to work, drive, or take care of yourself or others if you feel nauseated or have to make frequent trips to the bathroom. Fortunately, acupuncture treatments can help you control your nausea and vomiting without medications or reduce the amount of anti-nausea medication you take. Treatments can be helpful if you suffer from nausea and vomiting related to:
Chemotherapy Treatment
Morning Sickness
Motion Sickness
Surgery
Migraines
Medication Side Effects
Other Causes
Vomiting is more than just a nuisance if it occurs often. Frequent vomiting may lead to dehydration, a problem that occurs due to a loss of fluids in your body. Dehydration is particularly dangerous in infants and the elderly but can affect your health at any age. Chronic dehydration can cause seizures, high blood pressure, muscle spasms, and kidney stones.
Nausea is common after surgery, due to side effects from anesthesia medications. Unfortunately, vomiting soon after surgery can strain your incision and increase pain.
When you're struggling with nausea and vomiting, you probably won't feel like eating. If nausea and vomiting become chronic problems, your nutrition may eventually suffer. Fortunately, acupuncture offers a natural way to keep nausea and vomiting under control.
Acupuncture Treatments Can Help Relieve Nausea and Vomiting
Although anti-nausea drugs are helpful in controlling nausea and vomiting, the medications may cause drowsiness and other undesirable side effects. Acupuncture treatments prevent or reduce nausea and vomiting without any side effects.
During the treatments, your acupuncturist inserts hair-thin needles into your body. The needles are so thin that they usually only cause a slight aching or tingling sensation when they're inserted.
Acupuncture treatments restore the normal balance of Qi, the life force that flows through your body, through a series of pathways called meridians. When blockages occur, imbalances can cause a variety of conditions ranging from back pain to sinusitis to anxiety.
Treatments can also be used to reduce nausea and vomiting. The P6 point, located just above the wrist crease, is often used to treat the problems, although the ear and other acupuncture points may also be used during your treatment.
How Acupuncture Works
Acupuncture treatments target the vomiting center of the brain, dull the vomiting reflex, and may prevent the release of chemicals that trigger nausea. Treatments also regulate stomach rhythms and decrease the secretion of stomach acids.
According to research studies reviewed by Evidence-Based Acupuncture, acupuncture has been proven effective in preventing postoperative nausea and vomiting in adults and children and is just as helpful in treating nausea and vomiting in cancer patients, migraine sufferers, and pregnant women.
If you dread dental visits due to your overactive gag reflex, acupuncture offers a simple solution. Treatments override the reflex, making dental visits much more pleasant.
Do you suffer from motion sickness? The condition affects one in three adults, according to MedlinePlus, and may cause nausea, vomiting, dizziness, sweating, and headaches.
Researchers tested the effects of acupuncture on motion sickness in a study published in Medical Acupuncture in 2017. Participants were placed in a rotating chair designed to trigger motion sickness symptoms. Those who received electroacupuncture treatment prior to sitting in the chair had fewer motion sickness symptoms than participants who received no treatments. During electroacupuncture, a gentle, electrical current is added to acupuncture needles to enhance the effects of the treatment.
In addition to providing acupuncture treatments, your acupuncturist may also recommend herbal medications that can help you control nausea and vomiting. Ginger, cardamom, Chinese basil, licorice, and other herbs settle your stomach and prevent dehydration.
Nausea and vomiting don't have to take over your life. Acupuncture offers a safe, effective treatment option. Are you ready to find out what acupuncture can do for you? Contact our office to schedule your appointment.
Sources:
MedlinePlus: Motion Sickness, 5/1/18
Acupuncture Today: Acupuncture for Nausea and Vomiting
US Pharmacist: Acupuncture for the Treatment of Morning Sickness, 10/20/06
Medicine: Acupuncture Therapy on Postoperative Nausea and Vomiting in Abdominal Operation, 6/5/20
Evidence-Based Acupuncture: Nausea and Vomiting, 5/29/14
Medical Acupuncture: Electroacupuncture Could Reduce Motion Sickness Susceptibility in Healthy Male Adults: A Double-Blinded Study, 12/1/17