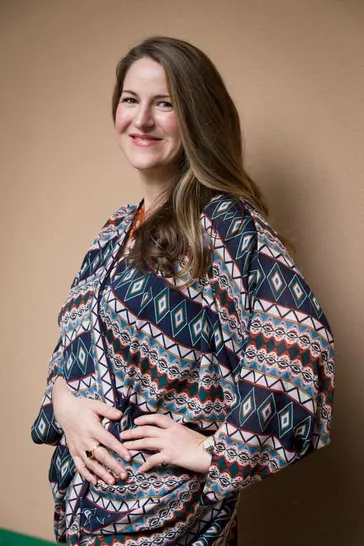 Jessica L. Piazza, L.Ac.
Jessica Piazza has been practicing Acupuncture, Herbal Medicine, Bodywork and Nutrition for over 13 years. She received her Master's degree from the Seattle Institute of Oriental Medicine in 2008, where she studied with renowned Herbalists and Acupuncture Practitioners of Chinese, Japanese and Taiwanese traditions. Her practice graciously weaves in the ancient traditions of East-Asian Medicine with moderate principles of Applied Kinesiology, Energy Medicine, Western Medicine and Nutrition. She enjoys creating unique and individualized care plans to rebalance her clients energy and support them on a path to more optimal health. In addition, to running East-West Natural Medicine, Jessica spends her time with her loving partner Miguel and their three boys: Teo, Enzo and Blake. In her free time she loves being outside with kids, walking, gardening, being at the beach or river, swimming, kayaking, and exploring this beautiful planet. She is dedicated to life long knowledge acquisition, routine self care, spiritual development, practice and evolution, and she loves to teach others what she has learned along her way!
Deena Stapleton, L.Ac., R.N.
Deena Stapleton is a Licensed Acupuncturist in California, and is a Diplomate of Oriental Medicine by the National Certification Commision for Acupuncture and Oriental Medicine. She completed her Master's of Science in Traditional Chinese Medicine (MSTCM) at the American College of Traditional Chinese Medicine in San Francisco. Deena completed an additional two year extensive internship with Dr. Johnson Chiu, L.Ac. of San Francisco. She has a Bachelor's of Science degree in Nursing (BSN) from California State University, Sacramento. Deena worked for several years at UC Davis Medical Center gaining valuable experience prior to moving back home to Sonoma County to pursue her passion of Chinese Medicine. She continues to work as a Registered Nurse in Santa Rosa.
Deena has a passion for integrating her knowledge of Eastern and Western medicine to help the body attain balance and heal itself. She uses acupuncture, cupping, gua sha, Qigong, and herbal/supplemental medicine to help patients feel their best. Deena has an interest in helping patients in all aspects of their care and conditions, with a focus in pain management, trigger point acupuncture (dry needling), and mind-body balance. She is also trained in facial acupuncture rejuvenation.
Philip Reh, L.Ac., Dipl. O.M.
Phil, a Santa Rosa native, graduated Magna Cum Laude from Emperor's College of Traditional Oriental Medicine. His clinical work has focused on pain management, orthopedics, HIV/AIDS, and geriatrics. As a Holistic Health Practitioner, he has spent over fifteen years developing individualized wellness plans, life coaching, and assisting his patients with medically focused massage. He has worked extensively on federal and statewide advocacy efforts to help communities suffering with health and nutritional disparities get access to care. He is currently pursuing his Doctorate of Acupuncture and Oriental Medicine.
Saiko Oki, L.Ac.
Saiko is a state of California licensed acupuncturist and herbalist. She graduated American College of Traditional Chinese Medicine (ACTCM) at CIIS in San Francisco to receive her degree in Master of Acupuncture and Chinese Medicine. Originally from Fukushima, Japan, She has been living in the San Francisco Bay Area for over 20 years, in which time She has studied and worked consistently in the healing arts.
Lydie Hu, L.Ac., DAOM
Lydie Hu is our newest team member! She brings over 13 years of experience doing massage and bodywork and over 6 years of experience doing acupuncture. She graduated from the University of East-West Medicine in 2017 and in 2020 she completed her Doctorate in Traditional Chinese Medicine from Five Branches University in San Jose, CA. Originally from the Northern Region of China she brings her culture and history into her practice. She is passionate about helping people feel better and sharing Traditional Chinese Medicine with our community.