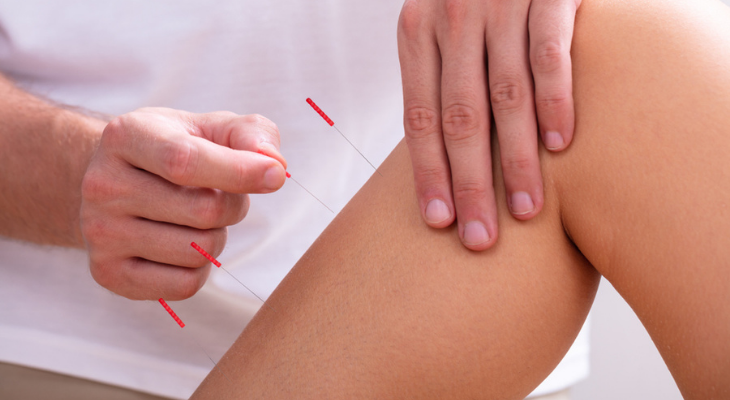 Using Acupuncture to Treat Running Injuries
Have you considered treating your running injury with acupuncture? Whether you have a strained hamstring, runner's knee, tendonitis, shin splints or another injury, acupuncture can speed up your recovery.
How Acupuncture Can Help You
If running is your preferred sport, you've probably had at least one injury that kept you off your feet. Although running is an excellent form of exercise, it takes a toll on your muscles, joints, tendons, and ligaments. Injuries are particularly common, affecting about 50% of runners every year, according to Yale Medicine.
Unfortunately, most running injuries don't get better in just a few days. If the thought of spending weeks or months on the couch isn't appealing, give your acupuncturist a call. Your acupuncturist will create a treatment plan to ease your pain and help you heal.
Benefits of acupuncture treatment include:
Decreased Inflammation. Inflammation and swelling occur when white blood cells rush to the site of the injury and begin repairing damaged tissue. Although inflammation is essential for repair, it can lead to lingering pain and stiffness if it continues too long. Acupuncture treatment activates specific nerve pathways that decrease inflammation.
Quicker Healing Time. Your blood contains oxygen and nutrients needed for healing and also removes waste products. Unfortunately, inflammation can decrease blood flow and make it difficult for the fluids that cause swelling to drain. Acupuncture treatment reduces inflammation and opens up blood vessels, which restores normal blood flow and promotes healing.
Less Pain. Acupuncture treatments relieve pain by prompting your body to increase the production of endorphins, chemicals that act as a natural painkiller. Seratonin, a hormone that helps you feel calm and happy, also increases after acupuncture treatment. Since stress can increase pain, serotonin plays an important role in pain control.
Looser Muscles and Tendons. Muscle and tendon tightness, common issues after an injury, can complicate or lengthen your recovery. Acupuncture treats the deeper layer of the muscles, easing tension throughout the entire muscle. When your muscles are looser, the tension on your joints decreases. Keeping your muscles and joints loose can help you avoid new injuries, particularly sprains and strains. Treatments also loosen and strengthen tendons, relieving Achilles tendonitis symptoms.
No More Trigger Point Pain. Trigger points, painful knots in a muscle, form when a small group of muscle fibers tighten and become irritated. Pain from a trigger point can often be felt far from the actual knot. A trigger point in your hip could cause pain in your thigh, while the pain in your neck might be caused by a knot in your upper back. Trigger points can decrease flexibility, strength, and range of motion. Acupuncture treatments release tight muscle fibers. Once the knot is gone, the range of motion and strength improves.
Acupuncture Treatments Can Help You Avoid New Injuries
Visiting your acupuncturist on a regular basis is a simple way to prevent new injuries that could keep you sidelined. Treatments reduce muscle tension that can affect your ability to move your joints easily. Regular acupuncture sessions also improve the balance of your muscles and joints, reducing the stress on your tendons and ligaments. Thanks to your regular visits to the acupuncturist, you may notice that you're more energetic and motivated to reach your running goals.
Ease your pain and reduce your risk of injury with acupuncture. Contact our office to schedule a convenient appointment time.
Sources:
Harvard Magazine: How Acupuncture Relieves Inflammation, January/February/21
Yale Medicine: Running Injuries
Runner's World: Acupuncture: Reversing the Stressful Effects of Running, 7/22/10
Running Magazine: Fact or Fiction: Getting on Point About Acupuncture